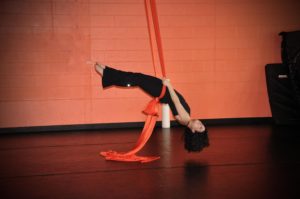 Aerial Yoga Master Class
Sunday Aug 19th, 2-5pm
$80
Josh McGirk
Have you always wanted to try an aerial class but were worried you couldn't do it? Join Josh for a fun yoga class in the air, open to all levels. Aerial yoga is more about using that awesome "Cirque du Soleil" fabric to help build amazing upper body strength and settle more into all those yoga poses you already know and love. You won't even  believe how fast the time will fly by.
You don't need to bring a yoga mat with you. Come dressed for a normal yoga class. It's a good idea to bring a water bottle and maybe a snack, as we're probably going to break a sweat.
Space is limited to 14 people, so email josh@jlmtherapeutics.com or call (720) 935-9980 to reserve a spot. 48 hour cancellation notice is required.