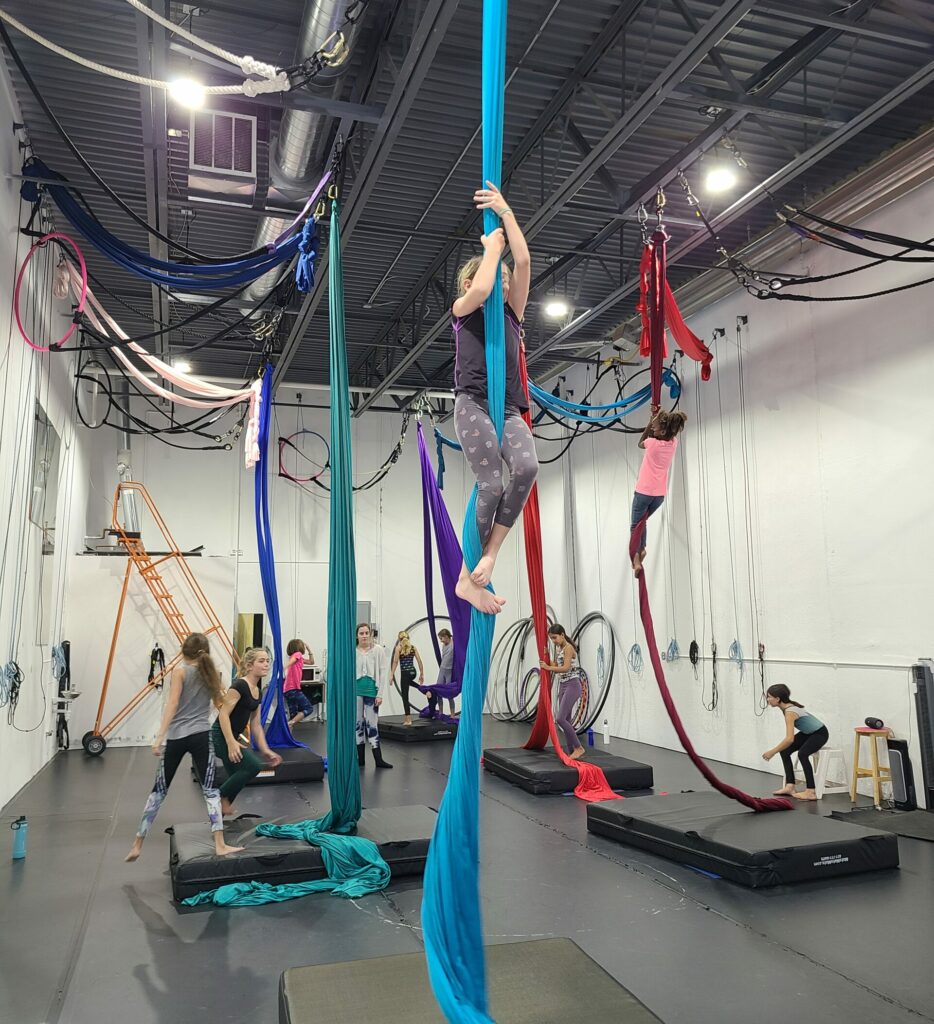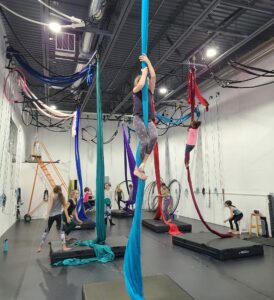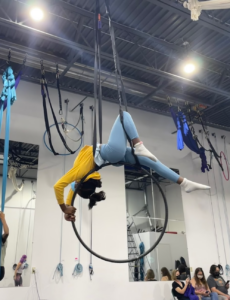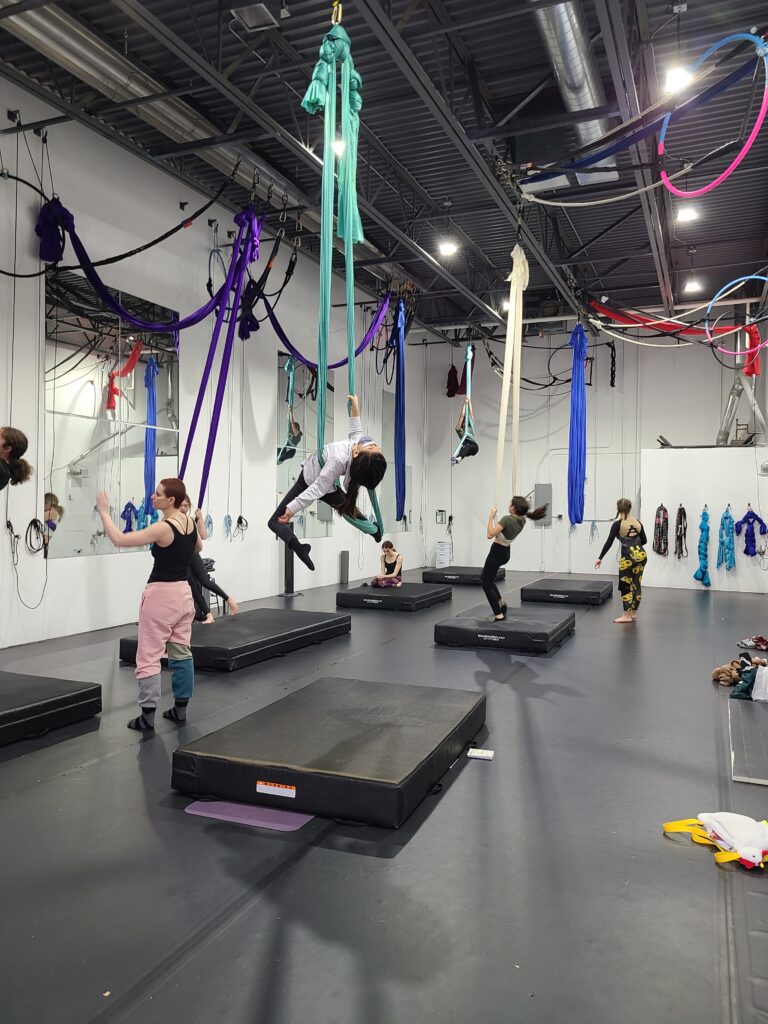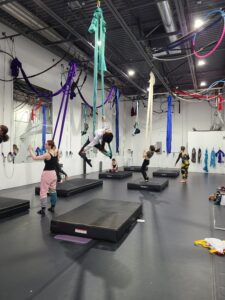 Denver Dance Camp | Holiday & Summer Camp 2023
2023 Summer Camps OPEN for Registration!
Do you have a child who swings on ropes, loves to climb, and runs fearlessly to the monkey bars? Our aerial dance summer camp at Aerial Cirque Over Denver is perfect for that high-energy, adventurous spirit!
Dates & Times
Every week starting May 29th through August 14th
Everyday, Monday – Friday
Morning Camp: 930am to noon
Afternoon Camp: 1230 to 3pm
**Please note, our camp coaches switch out between morning and afternoon. This means, unfortunately, we can't accommodate kiddos between 12 and 1230 as there won't be a coach there the entire time (the afternoon coaches only arrive about 5-10 min before the start of camp to open the studio). If you're wanting to do a full-day, we will need you (or someone) to come hang out with them in the car, get lunch, ect, between 12 and 1230.
What will they learn?
Aerial Silks – the most popular aerial apparatus! One long piece of strong nylon fabric. The silks are rigging to the ceiling with 2 separate tails coming down to the ground. Some tricks include: spin, fly, climb, footlock tricks, giantX, knot straddle, mermaid, cocoon, and more!
Trapeze – a bar apparatus that spins and swings. It is connected to the ceiling by two ropes. Some tricks include: spin, fly, cone, under bar splits, ice skater, angel, birds nest, and more!
Hammock – also known as aerial sling. Similar to aerial silks, hammock is a fabric apparatus made of strong nylon. However, instead of coming all the way to the ground, it hangs about 3-4 feet off the ground. Some tricks include: spin, fly, inverted straddle, gazelle roll down, vampire drop, fishy, twirly bird, and more!
Hoop – also know as lyra. It is similar in size and shape to a hula hoop (but steel!) and hung from the ceiling by two ropes. Some tricks include: spin, fly, cone, pull over, man and lady in the moon, star, birds nest, zipper grip knee hang, and more!
In these youth circus camps in Denver, every camp day is split into learning two different apparatus. This keeps students engaged and trying new things every day!


At the end of the week long camp most students have the foundational skills needed to join one of our Beginner or Intermediate level classes. Come enjoy our summer camp Denver!
COVID AND POLICIES: 2023 youth camps will be mask optional. There will be a maximum of 14 kiddos in camp with a max of 2 sharing an apparatus.
Interested in weekly classes? We have options for Youth, Pre-Teen, Teen and Adult students!