Cyr Wheel Denver - Classes at Aerial Cirque Over Denver!
Join us for cyr wheel Denver! Nicole, a NECCA (New England Center for Circus Art) graduate teaches this fun and unique fitness class.
What is Cyr Wheel?
Cyr wheel is also known as the roue Cyr, mono wheel, or simple wheel. Daniel Cyr, a Canadian circus performer, invented this unique athletic art. It resembles a giant hula hoop and is made out of steel or aluminum. Students stand inside the wheel and spin, roll, leap, and glide across the floor! Cyr wheel strengthens your core, posture, and improves balance. Anyone can do it!
What Do Students Say?
"I have been taking cyr wheel lessons here for about 6 months and absolutely love it. The gym is super clean and organized, Nicole has been so helpful in giving me a great foundation for spinning, and the staff is extremely clear and communicative. I would really recommend Aerial Cirque Over Denver for anyone looking to get into circus arts." Google Review – Julie Truong, Denver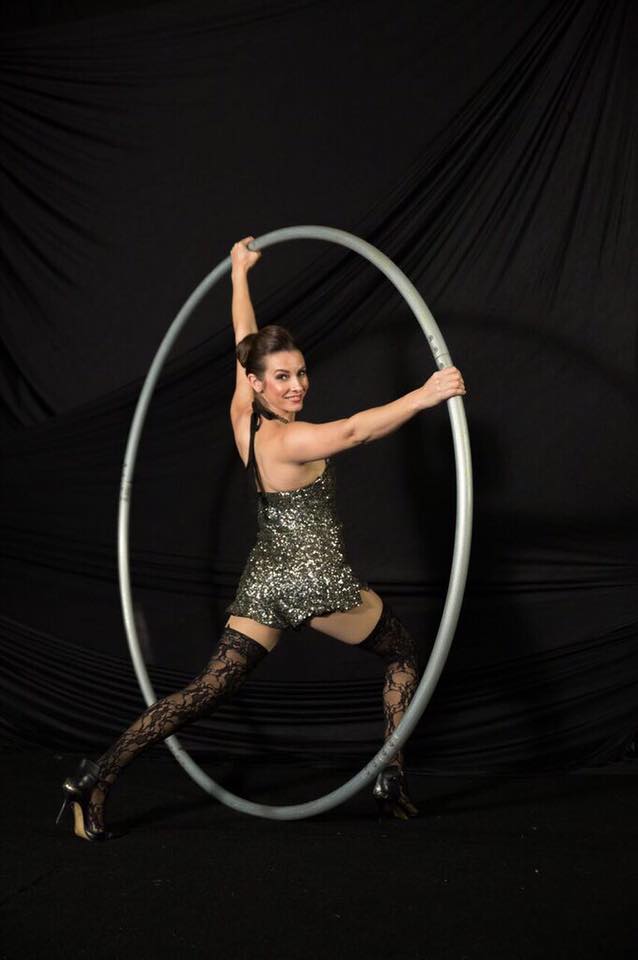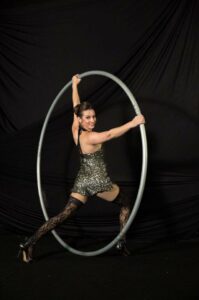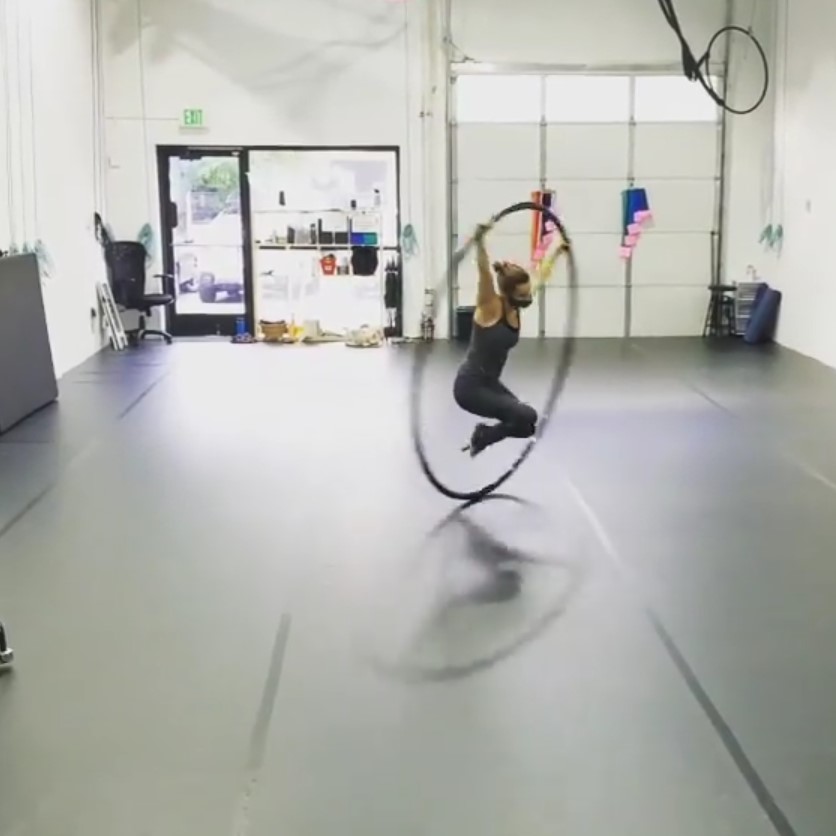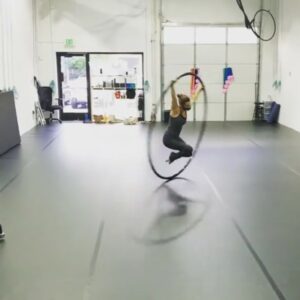 Class Structure at Aerial Cirque Over Denver
In this cyr wheel Denver class, students learn the basic fundamentals of cyrwheel movement. You'll receive a lot of individual attention due to small class size (max 4 students). Students will first learn the waltz. To waltz, the student rotates 360 in a continuous circle pattern, which resembles the waltz dance. Students also learn a variety of manipulation skills that demonstrate the three movement styles of a cyr wheel. An example is the orbit. To orbit, the student remains in one spot and spins the cyr wheel around them in 180 increments. Usually, cyr wheel is done barefoot. However, indoor soft-sole shoe are also ok. You do not need previous experience to take this class! 
Why 8 week sessions? We teach in a progressive manner where student's learn more, and quicker, with a group of peers! Drop in classes are difficult to maintain an appropriate curriculum that is new and challenging for everyone as there can be different people in class every week with this policy.