Aerial Awards Weekend 
 

July 19-21, 2013
Hosted by AERIAL DANCE OVER DENVER
July 19-21, 2013

Join us for this exiting International Event to promote aerial artistry, creativity, & performance skills for recreational and pre-professional aerialists while building a huge circle of friendships among aerialists around the world!  Come represent your studio!  Show what you do and see what others are doing!

Sign up to perform in the category(s) that interest you before July 10.  A $15 late fee will be charged after that and you will be accepted if space is available.

Aerial Cirque Over Denver, LLC is a full time Aerial Dance studio offering outstanding training on a variety of aerial  apparatuses for kids, teens, and adults.  Come meet our friendly staff and excellent instructors in beautiful Denver, Colorado where you can enjoy glorious sunsets over the Rockies from our studio window! 
SCHEDULE:
Friday, July 19:  Optional Practice
7:30 – 9:00 P.M.  Optional Practice for all participants.   It is recommended that participants have their coach at their practices and performance.

Saturday, July 20:

2:00 – 2:15 P.M.   Registration at Aerial Cirque Over Denver.  Later arrivals may register throughout afternoon.
2:15 – 4:00 P.M.  Practice:  Begin stretching at 2:00 and warm up on apparatuses.  Participants may play their music while practicing their performance number.  If time allows, music can be repeated in same order.
4:00 – 5:20 P.M.   Master Class:  "Improve Your Aerial Performance & Auditioning Skills"  with Guest Instructor, Christina Conger!  Here from Alaska, Christina has been the lead dancer on tour in the US, China, & Japan, has performed for 2 years with Pilobolus Dance Theater, and has performed live on German TV and in Dubai and Abu Dhabi.   Specializing in Trapeze, Fabric and Hand-to Hand balancing, she is currently the dance captain, choreographer, and performer for MOTH Poetic Circus.  Also an accomplished ice skater, this photo shows her versatility!

Aerial is rapidly becoming the type of entertainment people want to see.  New venues worldwide are accommodating aerial performances.
5:20 – 6:00 P.M.    Practice:  Those not at 1st practice will have music priority.
Dinner on your own or organize small groups for dinner at one of the excellent restaurants near our studio. 

Sunday, July 21:
10:00 – 11:15 A.M. -  Enjoy an optional Aerial Yoga class to relax & "get in the zone"!   $15 for Aerial Award participants, (regularly $20 for drop-in)  No aerial or yoga experience necessary.
1:15 – 4:00 PM. -  Practice and Show Rehearsal 
Anyone who missed Saturday will have music priority.
6:00 P.M. – Call time for  Aerial Award performers.
7:30 – 9:30 P.M.  "AERIAL AWARDS COMPETITION SHOW'
All participants will perform their number(s) for the audience.  Judging of each participant's performance(s) will determine the "Aerial Award" winners.  Performers for the 2nd half  will have a brief apparatus warm-up during intermission.  Up to 7 Performer and 5 Professional Performer awards will be awarded.  A new Group Award has been added this year!  The "Aerial Awards" will be presented at the culmination of the show.

Tickets:  Show – $12   "Aerial Awards" participant's coaches are free!

Select your category, (event/s).  All events will use Aerial Cirque Over Denver's apparatuses.   Performances are in the studio which has a padded floor and a sprung dance floor covered with Harlequin black marley.   Additional mats are available. 
NOTE:  Ceiling height from the floor padding to the attachment point is 16.5 feet. Choreograph accordingly!
SIGN UP:
ADOD students should use the Reservation forms at the studio.  All others should use the Reservation form and payment online.
When signing up, you will be asked to Indicate your age & aerial experience on the Reservation form.  Anyone younger than 8 requires special permission.  Also indicate Male or Female
Age:
8-10
11-14
15-19
20-29
30-39
40-49
50-59
60+  

    A.  Less than 6 mo. experience
    B.   6-12 mo. experience
    C.   1-2   yrs. experience
    D.   3-5 yrs. experience
    E.    More than 5 yrs. experience
    F.    Professional – anyone who has been paid 3 or more times to perform within the past year
Each apparatus below can be performed in the following categories:  Please indicate your choice(s) on the Reservation Form:
Entertainment:  A performance meant to entertain.
Dramatic:  A performance meant to create a strong emotion or mood in its viewers.
Comedy:  A performance meant to make people laugh.
Character:  The performer portrays a known character or creates an unknown character.  May include speaking or singing and use of a prop if it doesn't interfere with the performance.
Artistic:  The performer uses their body and apparatus to create artwork.  Someone with a lot of flexibility or unusual movements might choose this category.
Technique:  Someone who excels in strength or technique and is able to make difficult movements look effortless might choose this category.
Interpretive:  A piece of music will be played once through for each interpretive event, then participants will be separated while each individual, team etc performs.  Everyone will hear it only once before performing to it.  A fun event for everyone who likes to choreograph! 
Spotlight:  Lights will be dimmed and a spotlight will be on the performer!
Showmanship: This category permits the use of props.  Props must not interfere with the safe use of the apparatus.
Performance:  I only wish to perform a number but not be judged or eligible for an award.  (Applies to all events)
Each apparatus can be used in any of these divisions.  Please indicate your division and apparatus on your Reservation Form.
Individual:  Solo performance
Partners:  One male, one female on the same piece of apparatus
Similar partners:  Two females, (such as sisters, friends, mother /daughter) on one piece of apparatus or Two males, (such as brothers etc.)
Synchronized:  Two people on separate apparatuses of the same type, (ie. fabric), perform in unison doing the same or complimentary moves.
Teams:  3 or 4 people, (studio or club teams, family members, friends) perform with each person on their  
own apparatus, (not necessarily all of the same type).  They may do the same or complimentary moves.
Groups:  More than 4 performers using up to 4 apparatuses.
Note:  If 50% of partners or a team or group have performed professionally 3times or more this past year, both partners or the whole team may only sign up for the professional category.
Single point dance trapeze                  
Static trapeze
Fabric, Non-stretch
Fabric, Medium stretch
Hoop/Lyra, single tab, solid, 37″
Hoop/Lyra, single tab with hand/foot loop, solid, 37″
Hoop/Lyra, double tab, hollow, 35″
Corde Lisse
Spanish Web with hand/foot loop
Static  (Swing) Line                               
Double  Static (Giant Swing) Line                      
Aerial Net
Hammock
Note: You may bring your own harness or use our padded harnesses for Static Line events.

Costumes may be simple or elaborate as long as they are non-slippery and won't get tangled in the apparatuses.   Extremely brief costumes are not permitted!  No sharp decorations that could snag fabrics.  Costumes should enhance your performance rather than distract the viewer's, (or your) attention and should never interfere with your safety.
PROPS:
Props are only allowed in the Showmanship and Character categories and must not interfere with the safe use of the apparatus.

MUSIC REQUIREMENTS / PERFORMANCE LENGTH:
Please choose music for your performance that is 2-4.5 minutes in length, with or without lyrics.  Movement must begin no later than 5 seconds after music begins and must end when music ends.
Music must be cut and/or edited in advance; no "fade out" will be done on-site. Your music file should be labeled with
your name, your event, and length of music
before sending (e.g. Katie Brunner Fabric Solo 2min30sec). Preferred file types are .mp3, .wav, .m4a and .flac. Music must be e-mailed to
dance@aerialdanceoverdenver.com
by
Saturday, July 13th at 5:00pm.
If your music file is too large to attach to an e-mail, please use DropBox or GoogleDrive to upload and send the download link. If you are unfamiliar with these programs, please use the website
http://www.dropsend.com
to upload and e-mail your music (no registration or fee required).
 Music procedure for practice sessions: Your music will be available at the Saturday (7/20) practices if you have e-mailed it by the deadline stated above. Your name will be announced when it is your turn to practice. Take your pose at your apparatus and your music will be played once without stopping. If there is a technical difficulty, you will have another opportunity to practice, but music will not be started again if you make a mistake or forget your choreography – please proceed as best as you can and try to run it again at the end or on Sunday morning. It is recommended that you practice in your costume.  Bring a labeled copy of your music on a CD, iPod, or phone for practice on Friday evening (7/19), and in case of technical difficulty.

      JUDGING:
This is an artistic event, therefore judging will emphasize creativity, presentation, musical expression, artistry, form, and beauty of movement rather than difficulty.

Awards will be for up to 7 of  the following for Performer, 5 for Professional Performer, and 1 for Team/Group:

1.  Most Versatile Performer                     1.  Most Versatile Professional Performer
2.  Most Promising Performer                  2.  Most Promising Professional Performer
3.  Most Creative Performer                     3.  Most Creative Professional Performer
4.  Most Entertaining Performer         4.  Most Entertaining Professional Performer
5.  Most Inspired Performer                      5.  Most Inspired Professional Performer

6.  Most Artistic Performer                        6.  Most Artistic Professional Performer

7.  Most Musical Performer                       7.  Most Musical Professional Performer

8.  Most Exquisite Performer                     8.  Most Exquisite Professional Performer

9.  Most Spectacular Performer               9.  Most Spectacular Professional Performer
10. Most Innovative                                       10.  Most Innovative Professional Performer
11.  Most Dramatic Performer                  11.  Most Dramatic professional performer


ADDITIONAL RULES:
Coaching and spotting is allowed and recommended during practice sessions.  It's recommended your coach is near when you are performing but should not need to coach or spot. To maintain high quality performances and safety, you are required to select moves you can perform confidently without spotting.
 
You may begin and/or end off the apparatus, or be off the apparatus during your number if your choreography relates to the apparatus for up to a total of 45 seconds.  Being "off the apparatus" is defined by having any part of your body supported by the floor.
1st Event:  US$75 per person
Each additional event:  US$15 per person
Includes all above activities unless an additional fee is noted.  Reservation fees are non refundable and are due by  July 10, 2013.  A US$15 late fee will be required for all later reservations and will be accepted if space is available.   
Confirmation of payment will be by email, so please be sure your email address  is correct!  Questions will be answered by email.

SUMMER CAMP, CLASSES, & PRIVATE INSTRUCTION:
Come early to enjoy Colorado & train at altitude or stay a week after!  You are welcome to sign up for our 7th annual Aerial Circus Summer Camp and classes. See details at www.AerialCirqueOverDenver.com
 
Private lessons are available with our outstanding instructors.  Reserve your times upon arrival. You may also email Dance@AerialCirqueOverDenver.com  to register for camp, classes or private lessons.  Private instruction is $75/ hr, $105 for a duo or $135 trio lesson.  Advanced payment reserves your time.  View more about our instructors at:  www.AerialCirqueOverDenver.com

 LODGING / HOTEL:
 Embassy Suites
7525 E Hampden
Denver, CO 80231
Ph:  303 696-6644
Fax:  303 337-6202
Email:   DENHP_DS@Hilton .com
You'll enjoy your stay at the exceptionally lovely Embassy Suites, about ¾ mi. W. of Aerial Cirque Over Denver.  $99 inc. breakfast – Double or King.  They have a glorious, huge tropical atrium with a waterfall  and lush flowering plants and trees where you can hang out, eat, sit with a book and find peace & quiet.  Beautifully furnished rooms with very large, comfy sitting rooms, many with stunning views of the Rockies!!  Perfect for a family as there is plenty of space for an extra cot or two, (even 3).  You'll relax to sleep to the sound of the atrium waterfall.  Extremely friendly staff!  Across from Whole Foods Market offering wonderful freshly prepared healthful foods and groceries, as well as the beautiful Tiffany Plaza Shopping Center.  Dozens of restaurants are very nearby!  Enjoy their pool and fitness room.  You won't want to leave!
Motel 6 Denver South
9201 E. Arapahoe Rd.
Greenwood Village, CO 80112
303-790-8220, 800-466-8356
$39 Single, $44 Double
Near Park Meadows & Streets of Southglenn shopping centers

THINGS TO SEE AND DO IN DENVER AND THE  SURROUNDING MOUNTAINS!
Ocean Journey, Six Flags Elitch Gardens Amusement Park, The Denver Botanical Gardens, The Denver Art Museum, The Denver U.S. Mint, City park Zoo and outstanding Natural History Museum, the U.S. Air Force Academy in Colorado Springs, Rocky Mt. National Park & Trail Ridge Road, Glenwood Springs with it's 2 block long hot mineral pool in the gorgeous Glenwood Canyon, Mount Evans with the word's highest paved road, the stunning Maroon Bells mountains in Aspen, Mesa Verde National Park with incredible Cliff Dwellings, the Sand Dunes National Park near Alamosa, ride the spectacular Durango/Silverton railroad and the Cumber & Toltec railroad, Victorian homes and The Loop vintage train ride in Georgetown.
~~~~~~~~~~~~~~~~~~

If this event inspires us to grow, improve, and become our best while developing camaraderie, compassion,  an appreciation of our own effort and accomplishments as well as the effort and accomplishments of others, then everyone who has participated will have been richly rewarded through Aerial Dance!
 Promote spirit within your studio by coming out as a group and supporting each other!
Make plans now for this fun-filled weekend!
2010 Aerial Award Winners/Performers
2012 Aerial Award Winners
8964 E. Hampden Avenue
(SE corner of Hampden & Yosemite in the shoppette)
Denver, CO 80231  Add to my calendar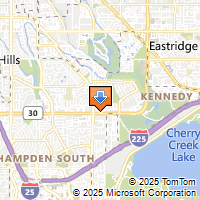 Driving Directions
FAQs
Q – Do you have homestays? 
A – No,  but you are welcome to email us & we'll let you know if we can find one of our families who has space for you.
Q – If I want to participate but am concerned I won't be used to your apparatus, what is the best thing for me to do?
A – You may arrange to try that apparatus in a class or private lesson before the event so you have time to get used to it.  Also use it in the practice sessions.
Q – If I come early & really like one of your apparatuses that I didn't sign up for in advance, may I add it to what I'm already signed up to do?
A – Yes, as long as there is space, you may add an additional apparatus for $15.
Q – When I get there, if I find that I'm not comfortable on one of the apparatuses that I signed up to do, can I change my apparatus?
A –Yes, you will be allowed 1 change at no charge if it is possible while adhering to our time schedule.
Q – Will I be refunded if I change my mind or can't attend?
A – No, we regret that we cannot put on a successful program if we allow refunds after you have signed up.  It is important to count on the people who say they are coming so we can hire the necessary people to make this a fulfilling event for all of the participants.  Bringing people together like this is a unique and extraordinary opportunity for the participants, and each person's participation makes this event all the more special!