Most FUN and unique Bachelorette Party in Denver!
Looking for the most memorable bachelorette party experience? Try out an Aerial Dance Party at Aerial Cirque Over Denver! Aerial dance is a fun and unique bachelorette experience. Talk about a good photo op for you and your besties! We've been recognized as one of the most unique experiences by:
What will our group do and how much does it cost?
Bachelorette parties include an hour and a half of professional aerial dance instruction! Your group will learn aerial silks and trapeze. The trapeze is a bar that is about 4 feet off the ground. It is connected to the ceiling with 2 ropes, allowing it to spin and fly. Aerial silks are one of the most popular apparatuses. It is a long piece of fabric that is connected to the ceiling coming all the way down to the floor. Our professional instructors will teach your group beginner to intermediate skills on these 2 apparatuses! Don't be intimidated, no one needs experience or any set level of fitness/flexibility – our coaches are pros and great and working with folks of all ages and abilities! Our facility is the largest circus gym in Denver, meaning you'll have ample space to dance! Check out a short snippet of the experience here!
Rates depend on the number of guests, but starts at $250. Please contact us for a custom quote.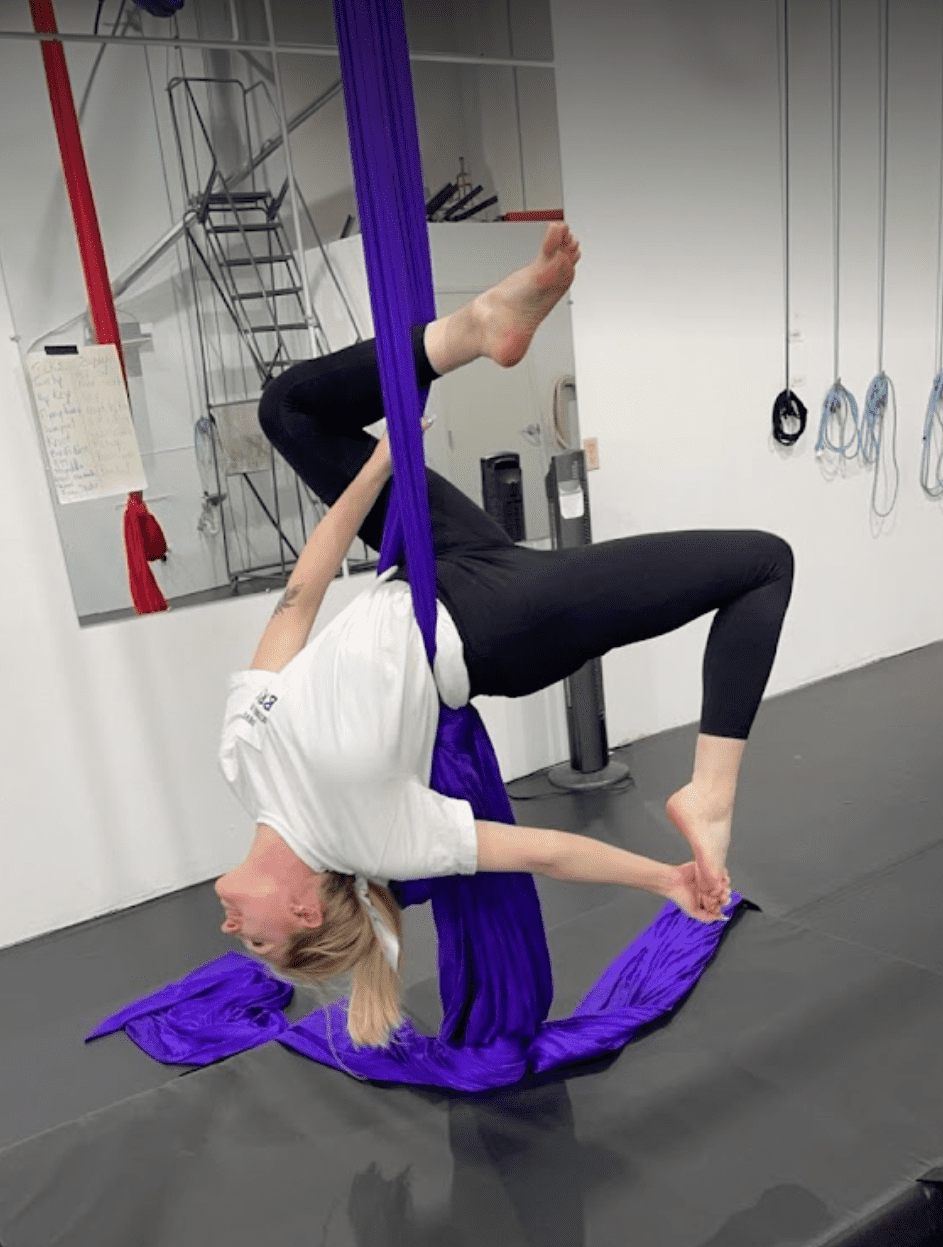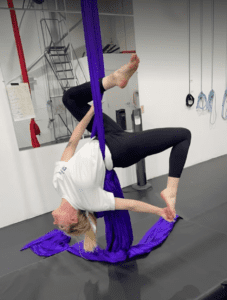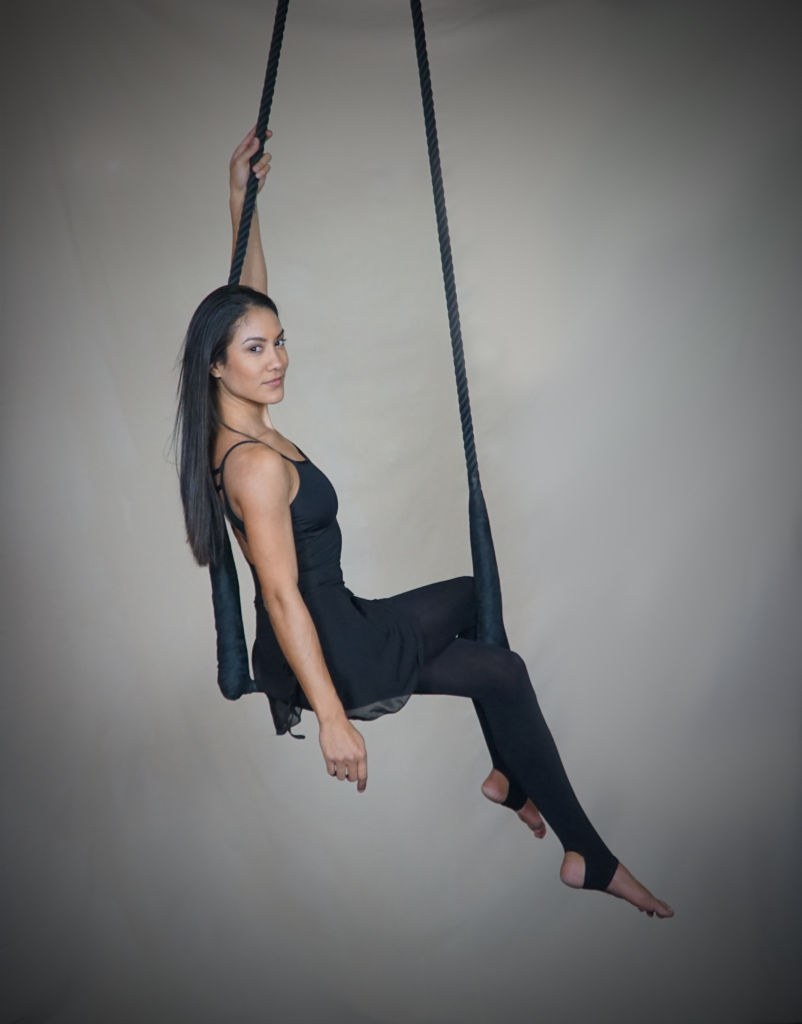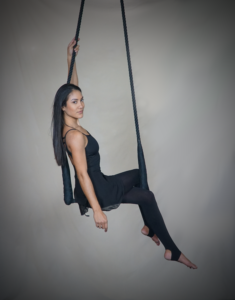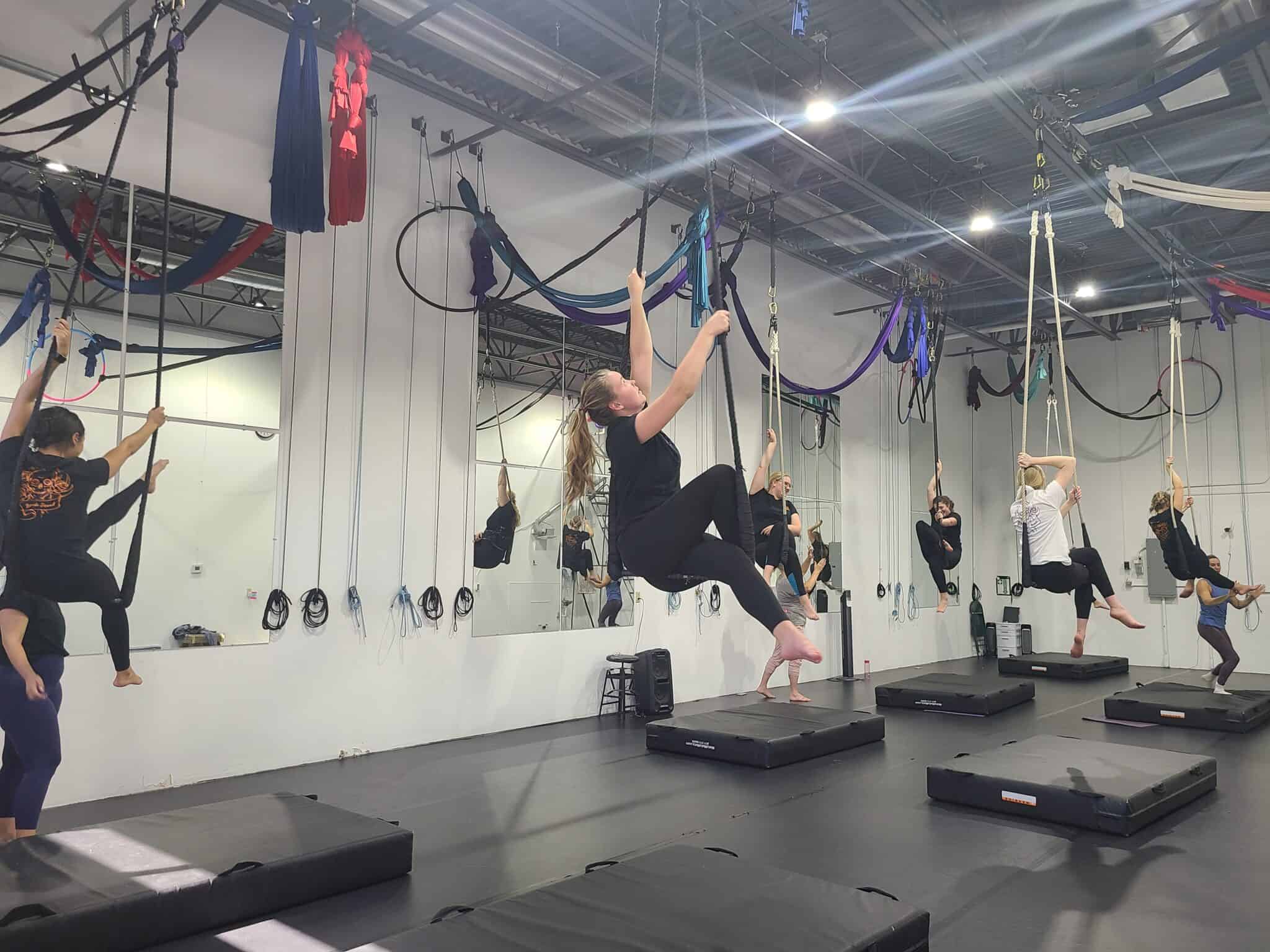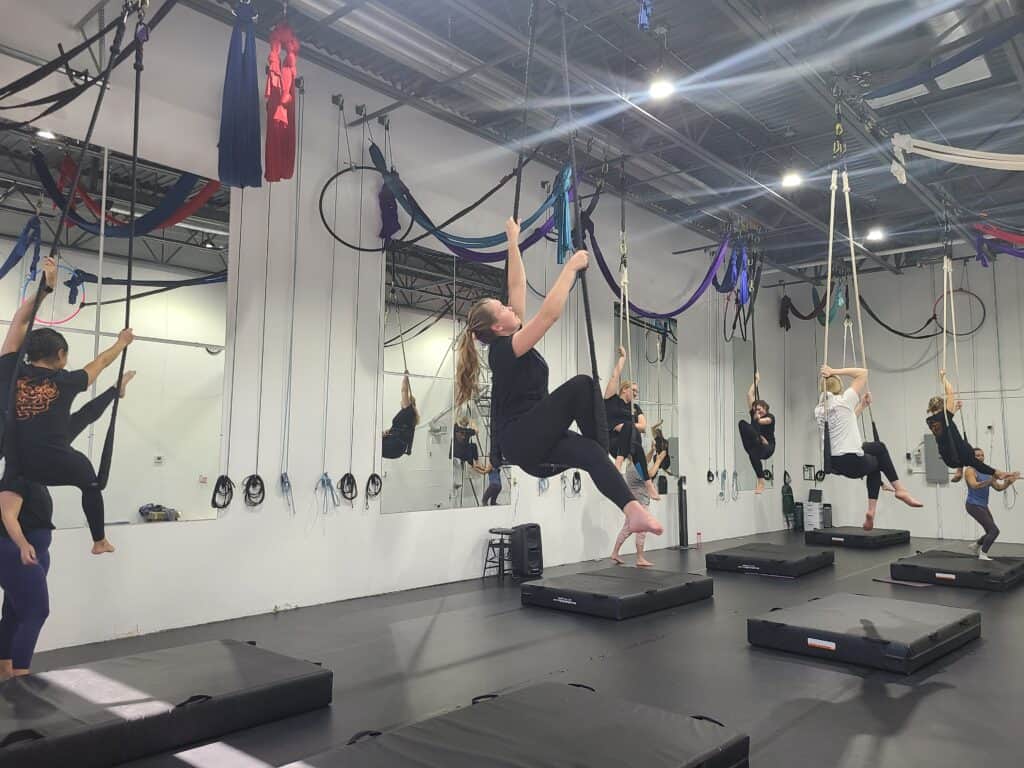 Client Testimonial
"I booked Aerial Cirque for a bachelorette party and had an AMAZING time here with Brittany and Nicole! Brittany is the owner and she was so incredible, kind, thoughtful, and hands on the entire class. Nicole, our instructor, was so clearly talented, articulate, and professional! They played fun music the whole time, taught us each step very simply, and let us have so so much fun. We worked with trapeze and silks. It was a safe and encouraging environment for all of us. Anyone can do this – from 8 year olds to 60+! Even before we got there, the booking process was just a couple of emails back and forth – so easy. It was also super affordable! 1000% would recommend! 🎉🎉🎉 – Alexandria (Google)"