Parent's Night Out
Parent's Night Out, otherwise known as PNO is a quarterly Saturday night event. From 6pm to 10pm parent's drop kiddos off for fun and silly night of aerial. Aerial bowling seems to be a highlight! Pizza and a kid friendly movie are also included in this fun event. For only $35 the prices are cheaper than hiring a babysitter! The next PNO event will take place in March, date to be determined. Check back on our schedule as it gets closer!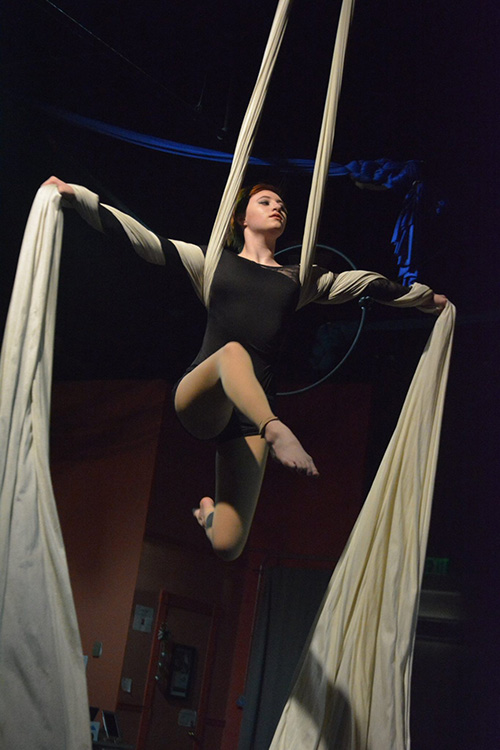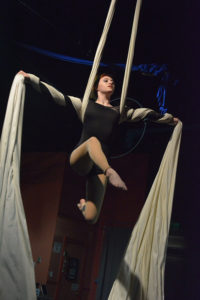 Winter Showcase 2017
Twice a year ACOD presents a student showcase! Students of all ages and levels have the opportunity to be a part of this unique and exciting performance experience. Our Winter 2017 Showcases included 2 performances, 30 students, and a variety of acts including silks, hoop, trapeze, and aerial yoga! Our next student showcase will be Saturday, May 12th. Tickets to the show are $10 and open to the public!